Spelling & Phonics
What does Phonics and Spelling look like at Atherton St George's CE Primary?
Phonics
Every child at Atherton St George's school takes part in daily phonics lessons from Pre-School up to Year 2 following the 'Letters and Sounds' Programme of work. Atherton St George's Primary follow the Synthetic Systematic Phonics approach to ensure the best possible outcomes for children. In these lessons, pupils are taught about the sounds that make up words and the letters we use to represent these sounds. Pupils are taught to segment and blend. Segmenting a word is when you break the word down so cat becomes c-a-t. We also call this sounding out. Blending is when we put a word back together so c-a-t becomes cat. In school we use 'robot arms' to help us segment and blend. Take a look at this website for more information around phonics and some great resources to use at home. http://www.letters-and-sounds.com/
When children begin learning to read formally, they are sent home with a book that is closely linked to their phonic ability. All reading books are fully decodable and are linked directly to the child's phonic ability.
When is Phonics taught in Atherton St George's CE Primary?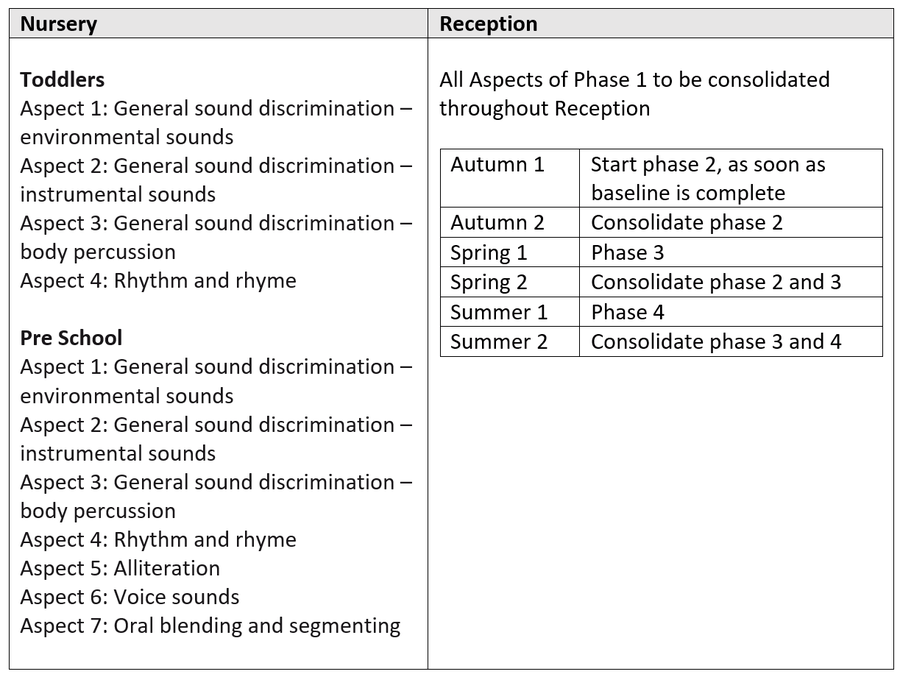 Tricky Words/Common Exception Words
There are some words which are tricky to sound out. We call these Tricky Words or Key Words in KS1. We practise recognising these as whole words. A list of tricky words is also available on this page. From Year 1 to Year 6 children have to know common exception words. These can be found at the top of the page. Common exception words are sent home half termly for children to practice. The words are practiced on a daily basis within school (in addition to spelling curriculum rules). The children are tested on these words on a half-termly basis so that leaders can monitor progress.
Spelling
Year 2-Year 6 follow the national curriculum statutory spelling rules. A daily spelling session is built in to the timetable in which children focus on the spelling rule, definition of the word/etymology and its meaning within a sentence. Children also have the opportunity to practice the spelling rule using handwriting skills and dictation. In Year 1, aspects of the spelling curriculum not covered within phonics are taught via SPAG sessions.